New Delhi: Sucheta Deb Burman, founder of the Open Water Swimmers Foundation, was born in Agartala and raised in Bangalore. She says, I may be a Bangalore girl, but my heart belongs in Agartala, Tripura. Since her father is an NIS/SAI (Sports Authority of India) swimming coach, she started swimming at the age of 4 and, till the age of 21, she has won several national medals.
In 2017, she fractured her spine, and after 6 months of her injury, she started hydrotherapy, and a year later, she won her first open water swimming competition in August 2018.
Swimming is always in her blood! She started swimming at the age of 4 and also swam for her swimming club, Triton, coached by her father, Mr. ND Burman, Coach of the National Institute of Sports (NIS, Patiala), who has coached several Olympians. With Triton, she swam for her school, college, and university, eventually moving up to the state and national levels.
However Training is tough, but when you are passionate and committed about something, nothing can stop you! She used to start her day at 4:00 a.m. to meditate and mentally prepare for her swim: analyse previous swims, focus on technique for speed and endurance. She used to train 25–50 hours a week to get faster and stronger every day! Through all this hard work, preparation, and training, she swam with a smile, enjoyed every stroke, and evolved to embrace the physical pain and fatigue. It is challenging, but her passion, dedication, and love for the sport grow stronger every day!
Apart from being an elite ultramarathon swimmer, Sucheta Deb Burman is the NIS Open Water Coach for triathletes, open water swim enthusiasts, and TRIKIDS, a venture where she believes that a sporting conscience needs to be developed early in life. Where they can create a healthy lifestyle and a child's talent is nurtured and trained to be the best future athletes. In their frequent open-water swims, they also clean the lakes where they swim, both in the water and on the periphery of the lake. It's her way of giving back to nature as she lets her swim and strives towards being a better swimmer.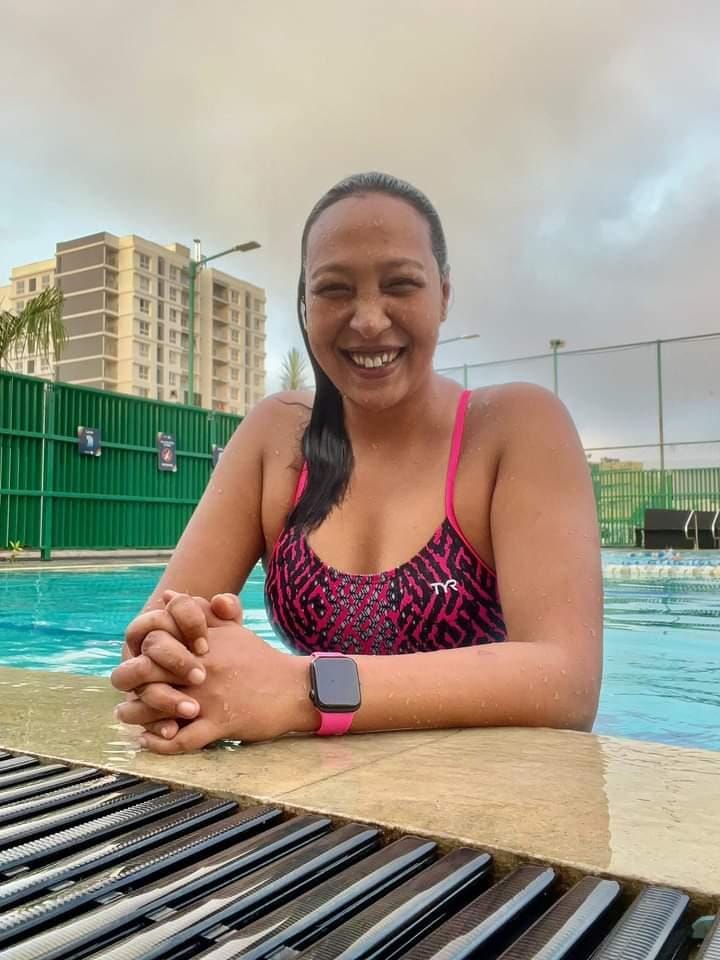 She says, With support and encouragement from everyone around me, I will make my country proud and be recognised in international marathon swimming. I wanted to swim across the Sea of Galilee. It had been a dream for me for a long time! A 4-way swim in water below 18 degrees centigrade. In 10 years, I hope to achieve honour for my country by swimming the 13 toughest swims in the world.
In two years, Sucheta will be 40 years old, and to start this memorable decade, she plans to attempt a solo 400-kilometre sea swim around the Indian peninsula. Ms. Sucheta Deb Burman, an ultra-marathon swimmer, recently completed a two-way swim across the Palk Strait, covering a distance of 62 kilometres.
She began swimming at Dhanushkodi Old Harbour at 4:45 PM on March 15 and completed the record-breaking swim in 19 hours and 31 minutes. She arrived at the turning point Talaimannar at 5:00 AM on March 16 and finished at Arichal Munai at 12:20 PM. She is the first Indian woman to achieve this achievement while swimming.
Due to a shoulder ailment, she had to abandon her previous attempt at this swim in 2022 at the 34-kilometer mark. She returned to take up this unfinished swim after training harder than ever during the previous year, but more mindful of her limitations.
She persisted in getting to the illusive finish line despite encountering the erratic ocean (marine life, weather, and climate). She swam 40 kilometres (7 miles) from Bandra Worli Sea Link to Elephanta in Mumbai at night in 7 hours and 26 minutes as a preparation run for this emotionally and physically taxing swim in January.
Sucheta Deb Burman is one of India's most valuable international assets. It is not that easy to swim, but she has achieved one of the most important feats and one that will also remain in our minds in the future.
Interview taken by Soumyajit Dutta