Muralidhar Gidijala from Hampi in Karnataka in India. A movie maker, having previously worked as an assistant movie director in the Tollywood industry, and he in the process of planning my future film name called 'I Love My Country' which will be shot in Hampi and the surrounding areas, a 10 year long dream of mine.
The aim of his project is to collaborate with many different people from around the world and he want to work together, share knowledge and create a beautiful piece of work.
THE STORY OF THE FILM
The story is about an Indian tour guide whose life goal is to move to America by marrying an American girl. But, what will happen after he makes her fall in love with him?
Hampi is the perfect place for everyone to meet as it is a popular destination for travelers which is the reason Muralidhar selected it as the location. If you are already travelling in India you should visit Hampi and while you are here you are welcome to join our project as a volunteer.
If you can't make it to Hampi, you can still be involved in the project and help online with various elements of the project; for example, with marketing, editing, graphic design or anything else you can think of. This is a mutually beneficial concept as it creates a platform in which many like-minded people can come together to develop something beautiful.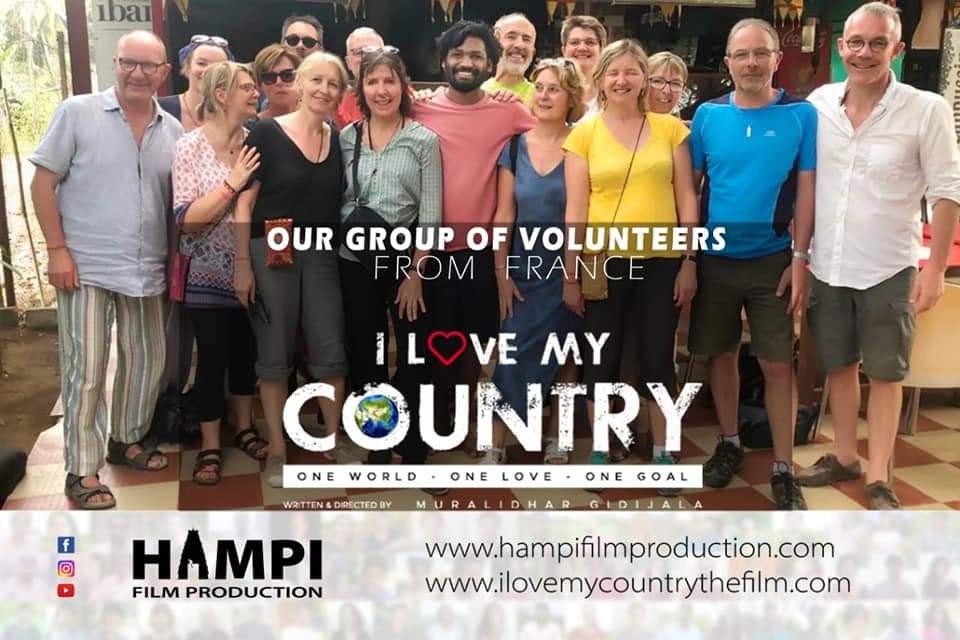 The work will all be on a voluntary basis, as it is a collective experience to share movie technical knowledge. This is a project where we will work together with many different nationalities from various countries around the world, so you will make connections with film professionals for your future career and provide a great platform for networking.
Trailer of the film releasing very soon
Muralidhar Gidijala said, Trailer of the film very releasing soon. The film shooting will start in 2021 if everything is goes well.Because we want to start the crowd funding campaign in Jan 2021 so after the crowd funding will make a plan shot the film depends on the budget will choose the actors in the film.
A crowd funding platform will be initiated shortly in order to raise base level expenses for the production of the film material. This film will 100% be shooting next year. The quality of the equipment used will depend upon the budget acquired through crowd funding campaign.
I love to meet new people every day and learn from each other and share movie making skills. Because sharing is caring always in life and we learn better and better.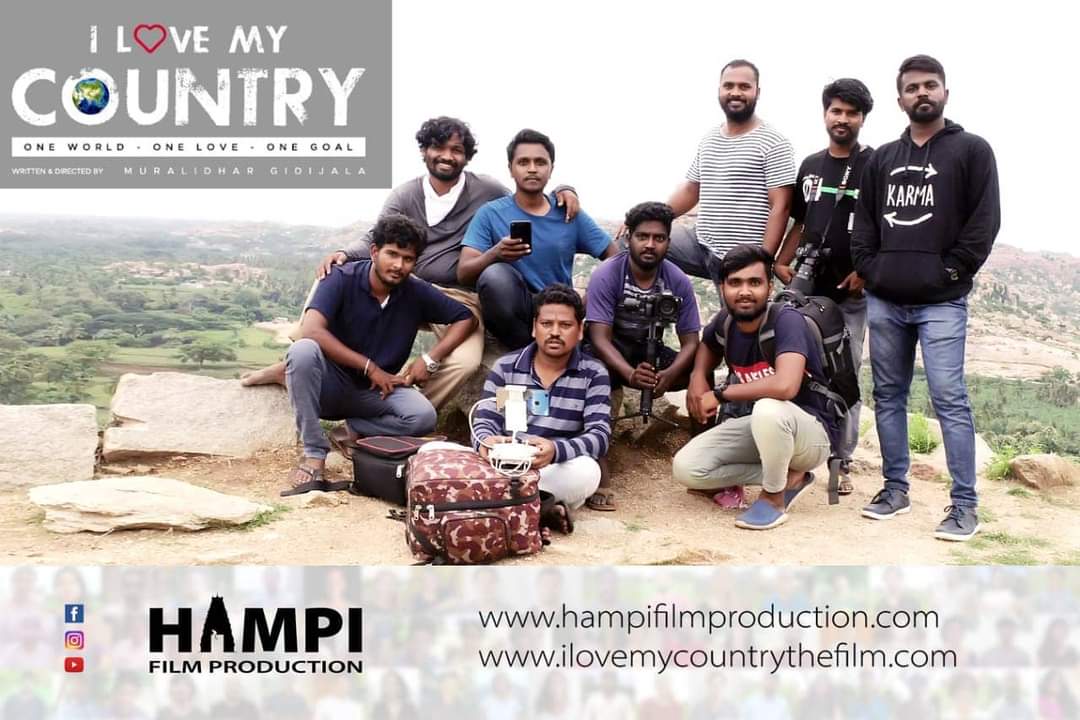 Note: The aim of this crowd funding campaign is to make it accessible to everyone. For anyone who chooses to donate, we ask for only 1 Rupee, 1 Euro, 1 Dollar, 1 Pound or whatever your country currency may be. In this way, everyone can contribute and play an equal role in the film, with not only money but also with ideas and skills. Anyone who contributes will be credited through our film YouTube channel as we ask everyone who wishes to make a short self tape video, of less than one minute in length, describing their part in the project and what attracted them to the project. This video will then be posted on our various social media platforms as promotion.
*This films aim is not to make a profit; it is intended to meet people from across world. If we do get luck and make a profit, if any leftovers after that, we plan to invest the money towards educating the kids of my village, for a better future.
We love to meet new people every day and learn from each other through the sharing of movie making skills. To share is to learn and in learning, we come to care greatly about ourselves and other people. I truly believe that we are all just learners.
And since this 2 years as we started our film project, I'm hosting people for free for our volunteers in Hampi, Yes because I have a Homestay in hampi that is my backbone for feeding myself for my life,
So as I grow up with tourism all my life every day I meet so many people and I learned lots of things with them, that's how I got this idea to make one film together with entire the globe people.
So while I hosted so many people in my "Murali Homestay in Hampi" Since this 2 years at the same time I hosted also so many volunteers for free, means they will come Hampi and they will stay free at our place and they will enjoy our Hampi beauties around and while they have a time they will help our film project, By this way we reached until now 85 countries people they involved in our film project, It makes me so happy for that because every each person they give some beautiful ideas to improve our film project and it is going big and big and big.
People's Making Videos
Muralidhar said, Somehow because of the Carona the tourism is got stopped but still lots of my friends and their friends even they are making videos from their own country to support our film project and sending us, this is really amazing, and thanks for all of you and every single person for all your great support and love and being a part of it.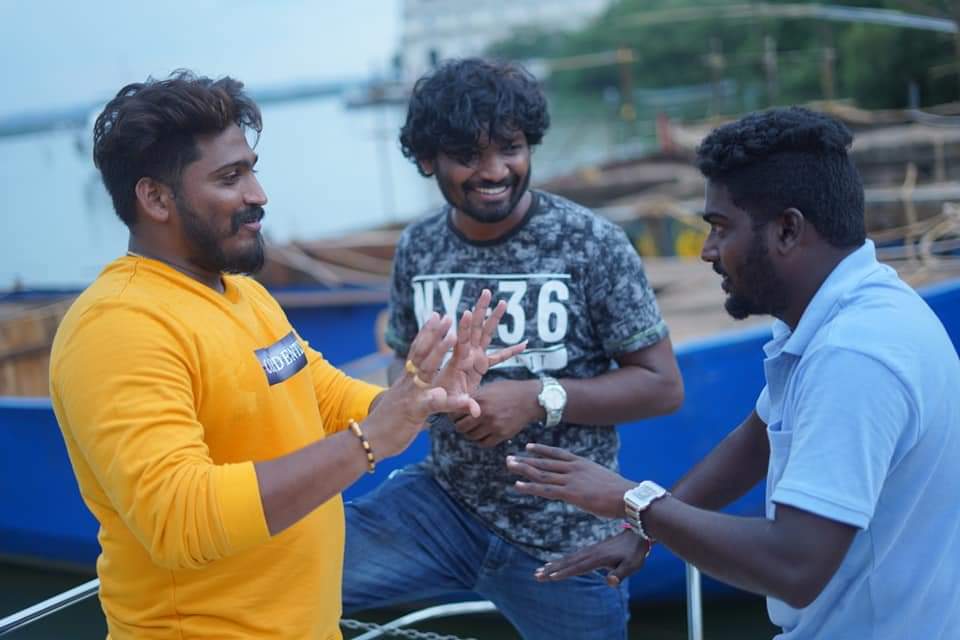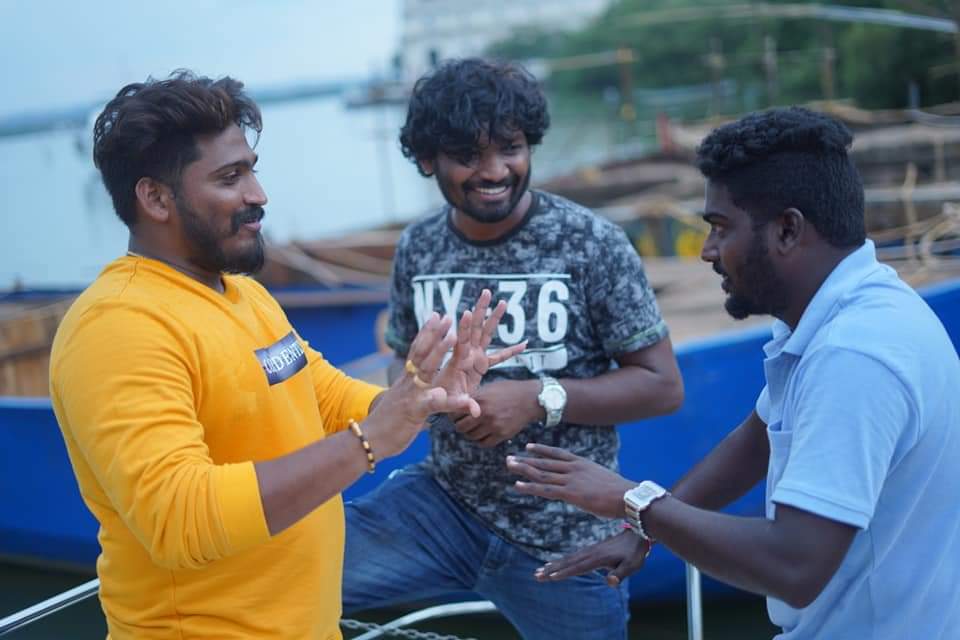 Muralidhar Says, Tourism is my backbone for my life leading, and for the film my backbone is all our team members.
So that is the reason we try to make every day one video with each different person and we are posting in our social media platforms to promote Hampi and our film project and also world tourism too. Any Ideas big or small will help to make a beautiful film.
This is the perfect opportunity to meet great people from all around the world and learn from each other. I BELIEVE THAT WE ARE ALL LEARNERS IN THIS WORLD.