New Delhi: From event management to the world of lifestyle influencing, the beautiful journey of Tania Suri makes you believe that if you follow your heart, you're never going to regret anything.
As they say, the longest journey starts with a single step. It is true for Tania. It all started with her first stint with an event management firm in her hometown of Delhi, right after her post-graduation. As a crazy Michael Jackson fan, her desire to host his concert one day pulled her towards event management. During her stint as an event manager, she got the opportunity to work on the first ever IPL in 2008, and since then She has been involved in some of the major sports events in India, like the IPL, the WC T20 2016 and 2021, the PBL, the PKL, the PVL, and others. Being an avid follower of cricket, she wishes to work on more and more sporting events.
Along with sports and events, she has always been passionate about music and has worked on some big concerts in India. She even dabbled in artist management as a manager for Bollywood star Arjun Kapoor in YRF, as well as many other music talents during her stint with Qyuki Digital Media. But sports events have always been her first love, and she now focuses mostly on working in the ever-blooming sports industry. Most recently, she has been working with a big media house as a broadcast talent manager while still maintaining a balance as a lifestyle influencer.
In an interview with GrowJust India, she said, This happened completely by chance. When I was a manager for an established Bollywood star, I had a modest Instagram following. Subsequently, I began going to various influencer gatherings with my close friend Kanisha Malhotra, who is also an actor and influencer, who persuaded the PR to add me as a guest on their list of influencers, thus beginning my journey as an influencer. Even though I am not a content producer like so many other great individuals out there, it has been enjoyable.
However, I must admit that this was helpful during the lockdown when we were all stranded at home. Campaigns and collaborations provided me a sense of being active when I had no work at all.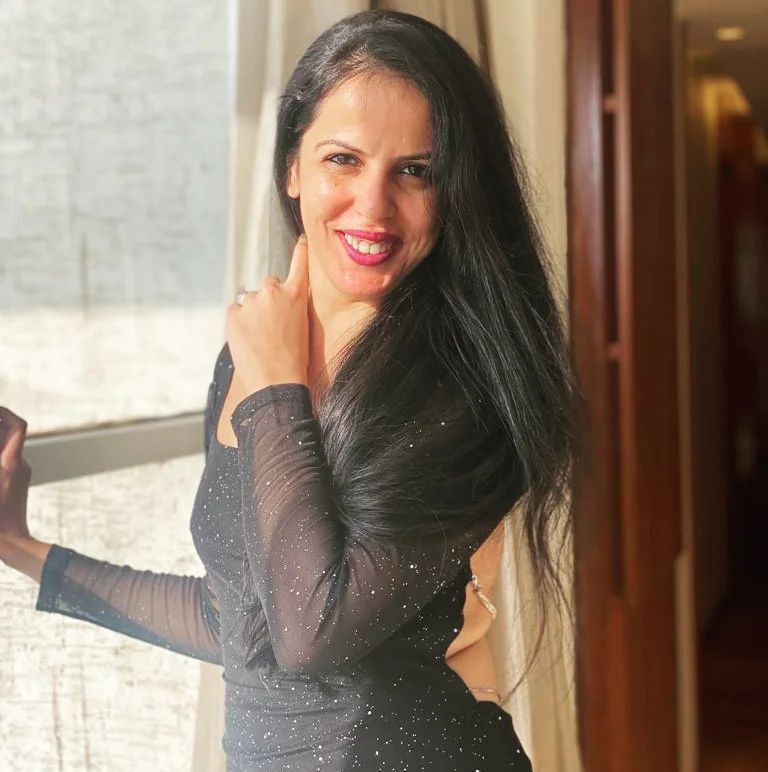 Throughout the past few months, I have had the absolute privilege of working with some incredible brands. At this point, I have collaborated with over 150 brands, including Charles & Keith, Lays, Skybags, Lavie, Oriflame, Marks & Spencer, Monginis, Godrej, MCFC, Renault, Benetton, and a plethora of others. Of course, everyone wants to work with well-known companies, but I've also had some great experiences working with smaller, domestic companies. I adore working with brands that have a vision and stick to it.
I am very certain that I want to continue working in the sports industry. I'm also keen on growing as a person, with a particular emphasis on the social media influence I've grown to really appreciate, and lastly, I would like to encourage everyone reading this to follow their hearts and pursue whatever brings them happiness. In addition, make an effort to maintain your optimism while being aware of your emotions, asking for assistance when necessary, and lending a helping hand whenever you can. More than ever, the world needs you to be nice and spread joy.