Without background or money that's very difficult to enter in the film industry, here is a person who struggled to be a part of the industry.
Santhosh Ashray, Age 26 from Hosapete lives in Bangalore. Completed BE in native and working for industry from the past 6 years.
Worked as the lead hero in these projects
Heegondu Prema Kathe (2015) This film is very special to him, this is the first film in his native and everybody encouraged & supported him.
Raanivasa (2017) this film songs are outstandingly released in all music platforms and gone viral. They played houseful shows in the town. After that, he came to Bangalore with a new team he worked as a lead for the movie Abhiruchi (2018) this film nominated for 6 categories and won the best cinematographer award in the Shortfilm festival 2019.
By the way, he wrote one song for this movie and that song also nominated as the best lyricist.
Then after releasing KGF Chapter-1 everyone are excited to watch chapter-2 he took that excitement and made a script of Vega a prediction of KGF Chapter-2 (2019) that's the biggest challenge he took and stood for it. He himself produced that project and launched by Rocking Star Yash. The Lahari music channel uploaded the video and gone viral too.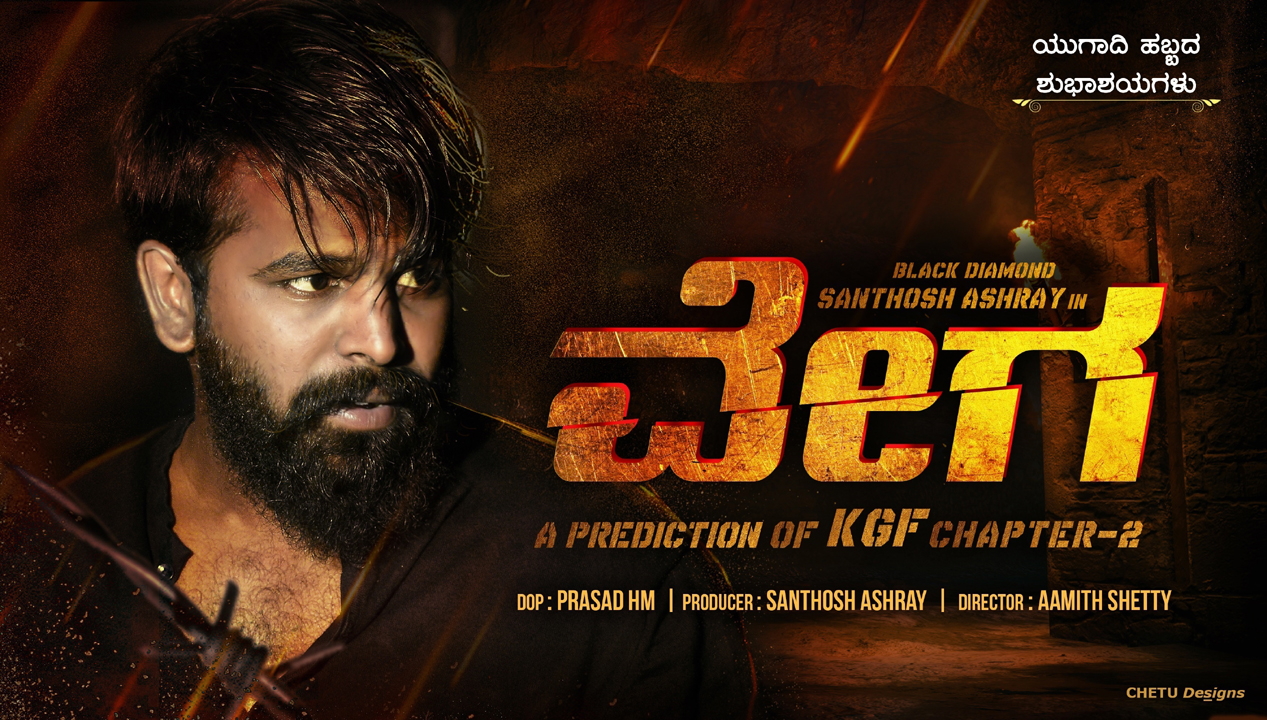 In nowadays, he's busy in the Slum gangsters as an Assistant Director (2020).
God's grace he got a base voice & he's a Voice over artist too, Worked for 35+ Commercials & documentaries. Historical temples like Shree Kumaraswamy Temple Sandur, Shree Huligemma Temple Huligi, etc. People loved his voice and demanding to work in voice-over projects too.
Directed a few commercial advertisements
He's a director. Yess!!! He Directed a few commercial advertisements, Small scale industry's theatre commercials, etc. being an artist and working as a director is much fun. He suggests every artist should work in the direction department to know the thoughts of directors.
Being a new face to the industry very difficult to lead a life so for his regular income he's working as a cinematographer. And as DOP He did many songs, Pre weddings, Advertisements, Shortfilms.
Regularly entertaining his followers
Content creator on social media, he regularly entertaining his followers with fresh content during lockdown he entertained in his own way! That's Santhosh Ashray and much more to work in the future Everything is planned for the next few years Just keep calm and working hard for success.