Journey_with_foodie, Divya Kurian Instagram handle has been one of the best and the first gift that she gifted herself. Divya's food journey was not new to her but bringing it on a digital platform was something new for her. She is a foodie and this preference would always be their thanks to her foodie family.
One of Divya's family friends introduced her to Zomato and it was in 2014 when she actually started sharing her experience related to food at different places on this platform. Since then exploring new outlets became a part of this journey which is still surprising to her.
It was way different during that time as she was not aware of food blogging/reviewing and influencing. With Zomato reviews, the challenge was getting to each level and for that, She had to visit various places and thanks to her friends who were well aware of the restaurants and who became a part of this journey. Even now when She meets her friends they always opt for a new outlet as they know her and they are a foodie too.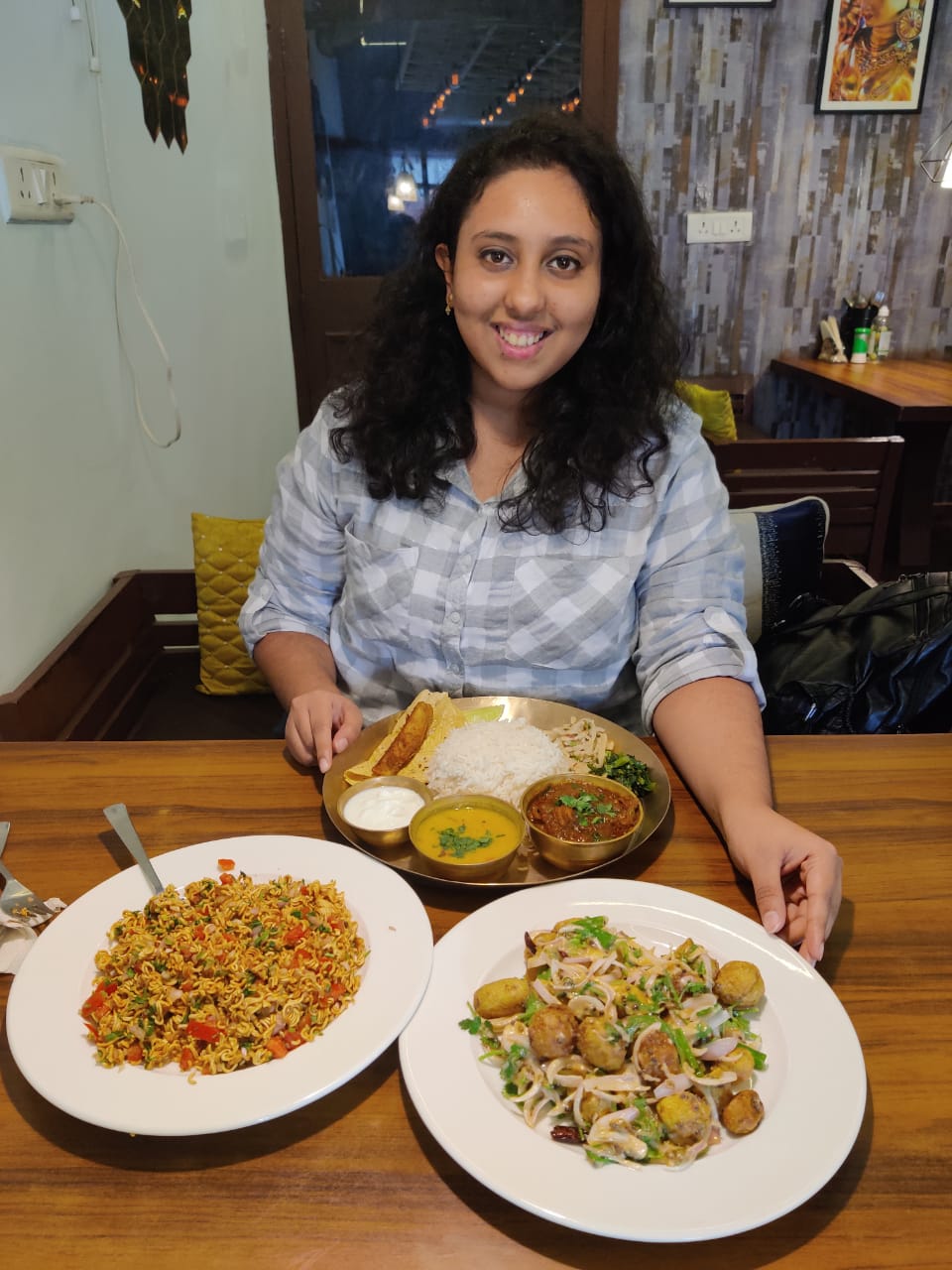 She started her Instagram page in the year 2017. It was completely new for her in terms of showcasing her passion through posts and stories. She didn't know about the hashtags, timings, and various other things. After some time, She didn't post for like 1-2 months due to her job and the number of followers and likes decreased a lot. One day, She got an invite from LBB where She got to meet food bloggers who are now her friends and an inspiration to her and got to know more about food influencing.
That's when She was determined to be consistent and it helped her to keep alive her passion and now also even though there are lots of ups and downs but She still posts no matter what. She learned a lot through these events and got to network with people who are experts in this genre and also people who are budding bloggers and influencers. She says, "Every day is a new day and with every change and trend I have to keep myself updated and that's what I am trying to do".
She also says, Being a foodie is a challenge in itself, as indulging in food raised my weight and so did my mother's voice. But for me, my foodie side keeps me active and busy. During my post-graduation and when I was job hunting my food journey kept me positive and it helped me to overcome stress. Most of the events and food meet-ups are during weekdays and as I am working, I had to miss various opportunities and had to shift plans for the weekend. Timings and venues are also some of the hurdles that I still face. Now I have understood how to manage my time with my job and the most important thing is that I am learning a lot.
She is thankful to all those who supported her throughout and to brands, PR's and influencers with whom She got the opportunity to work. Not every experience is worth cherishing but yes every experience has been learning to understand, accept and change for the best. Food influencing has been a passion and She is an HR and it's a question She asks herself if this can someday become full-time or not.
Earlier it was about enjoying the food but trying cooking has become a part of her to-do list as well and during the lockdown, She got to experiment and every day She tried to make something or the other. Divya Kurian says, my mother is an amazing cook, and though I am not that great but yes when she loves what I made that's like an out-of-the-world feeling which I can't express. My family has evolved with food influencing.
Now they have started experimenting and She gets to eat and click pictures. One can experience her journey on apps such as Zomato, Instagram, Google, LBB, Trell, and so on. It was a joy to know that her food journey was an influence behind some of her friends and in their foodie journey. These are the motivations to move ahead with what she started.