S.Keerthivasan was born on April 25, 1992, in Pattukottai in Tamil Nadu due to his father's transfer. He belongs to a middle-class family. His mother uses to take care of household activities while his father was the only earning hand of his family. Keerthivasan's father died when he was a teenager due to cancer. So he helped out his family by working part-time as a 'trainer', with this he continued studying. As he started doing a part-time job as a trainer, his interest in fitness and health kept growing.
Keerthivasan says that when one involves themselves completely to achieve their goals there is no looking back. He also mentioned that what inspired him to keep going was his father's memories and how kind and hardworking he was. His father won the award of 'Asian Gold Medalist ' and his achievements motivated him more.
There was no looking back after that, he worked towards achieving his goal day and night. After completing his graduation he took a step further towards his fitness career and completed personal fitness training certification programs.
Besides, being a fitness freak he loves to engage himself in playing sports. He believes that it not only helps him to stay fit physically but also it helps him to feel free and fresh mentally. He had won many prizes in sports like kabaddi, volleyball, running, rally, badminton and spots put. He is also a member of the National Service Scheme(NSS).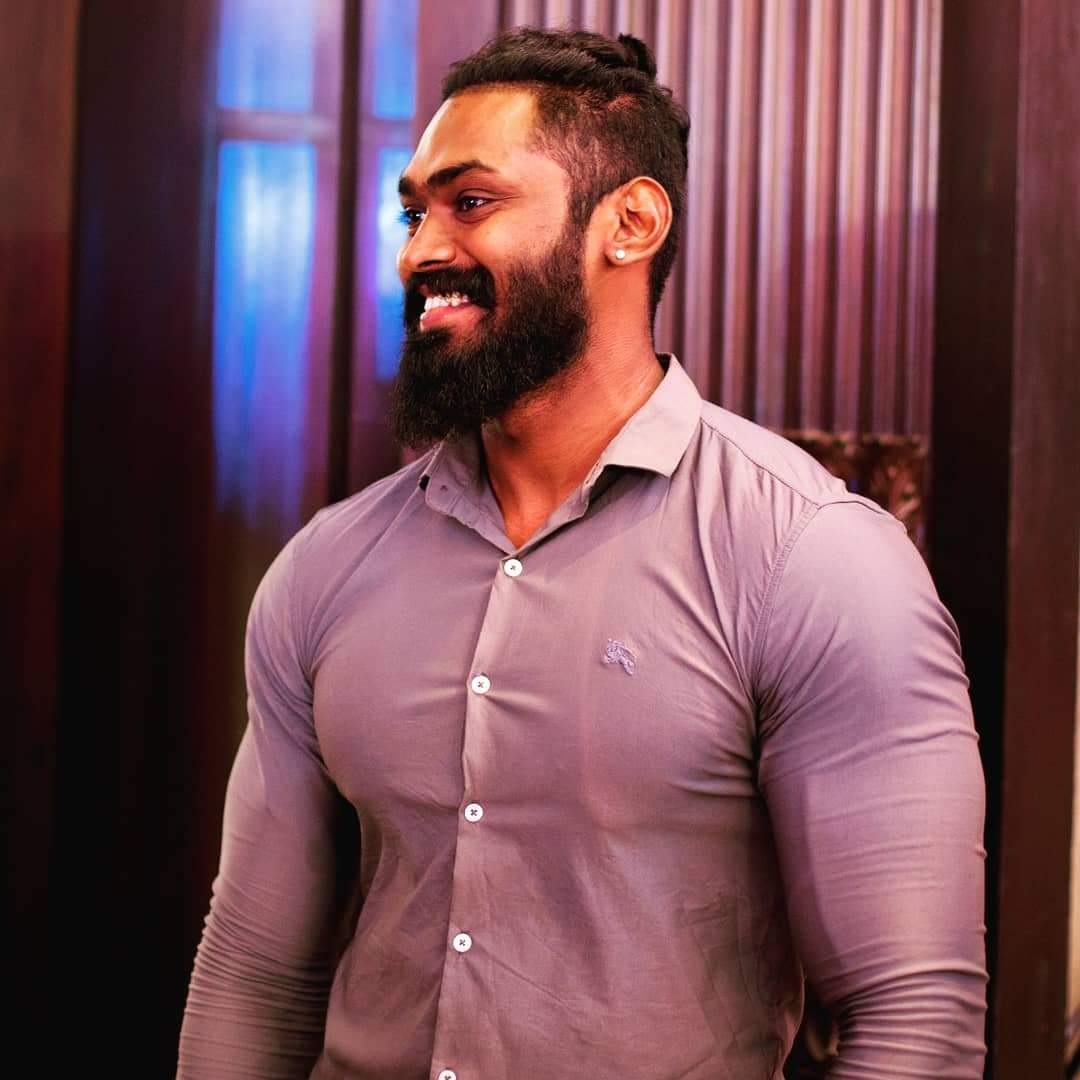 Through his hard work and dedication, he has conquered his position in many fields. S. Keerthivasan has a black belt in Taekwondo. He completed a proper course in Taekwondo. Life is not just about smooth sailing it involves hardships. He too faced many problems and restrictions were imposed on him. But he stayed dedicated and kept doing his power body workout. In 2011, he took a step forward and stepped into the junior-level programs at the district and state level and was certified for junior-level powerlifting. In the same year of 2011, he won both state and district level competition in strength lifting. For this, he increased his weight too. By the end of the year 2012, he got a merit certificate for the state as well as district-level bodybuilding program. And then step by step He has struggled for years and achieved it finally. But success comes with a cost, to achieve this he had to go through intense workout sessions and controlled his musculature as well.
Taking supplements and maintaining a diet accordingly requires an amount of money. He didn't have enough of it. He sticks to the natural diet and worked out to build his body. And then he did his south Indian and finally placed as Mr. India in 2017. Even after this, he pushed his limits further and kept practicing boxing for a span of three years at a specialized academy. In 2015, he became a boxer. He is also a member of BJP in east Chennai. He is also involved in social work he donates money as well as raise funds for orphans, old age homes, roadside poor people, and many more people in need. He distributed food packages, masks, sanitizer, and clothes to the people in need and who lost their jobs during this pandemic. Even though He is not officially adopted, he is helping 25 orphan kids in mint.
He recently also started a page on the social media platform Instagram named aspire_to_inspire_kv where he guides his followers with tips and tricks about fitness and bodybuilding. He is working hard to grow and inspire as many people as possible to lead a healthy life.