Looking at the slim figure of Bollywood actress Deepika Padukone, Katrina Kaif, you would also think that no matter how hard it takes to get such a body. Yes, it takes hard work, but fitness experts and trainers have an important role in the fitness of these stars.
Today we are talking about one such celebrity fitness trainer Yasmin Karachiwala whose fit body and more than one difficult workout, you will not believe that Yasmin is 50 years old.
Due to Coronavirus, the entire country has been under lockdown for 21 days, in which case the gym is also closed. If you want to stay fit at home then you can watch this video of Yasmin Karachiwala. Celebrity fitness trainer Yasmin Karachiwala told India TV video chat about how you can stay fit while sitting at home. Yasmin said that during this time people are in great need of immunity and exercise increases your immunity. Yasmin explained how you can squat at home with the help of a chair. Also, Yasmin showed people how to use the wall. Yasmin said that if there is a problem in the knees, then put a pillow on the chair and squat.
You can do 3 sets of 25-25 repetitions said, Yasmin. After this Yasmin explained how you can do push-ups using the chair. Yasmin showed how you can do triceps sitting in a chair. Yasmin also explained how to do push-ups using the wall. Yasmin taught biceps with water bottles.
Yasmin keeps sharing fitness videos for her fans on Instagram and YouTube. Film stars like Alia Bhatt, Deepika Padukone, and Katrina Kaif from Yasmin Karachiwala take up training. Yasmin, who trained many Bollywood celebrities, and said "Life is about some things about its future in the country".
Asking her how she sees the future of Pilates exercise in India?
She said, "I may see every Indian doing this Pilates exercise because it is a beautiful way of exercise." Which works on your breath, your lent all awareness, your control, concentration. These are some of the principles of Pilates. It shows the way you sit, the spine affects every movement".
Asked how much expansion he would get in the future, she said, "I plan to have a Pilates studio in every city in the country." I hope that one happens. But till then I put videos of pilates on youtube every Thursday which people can follow.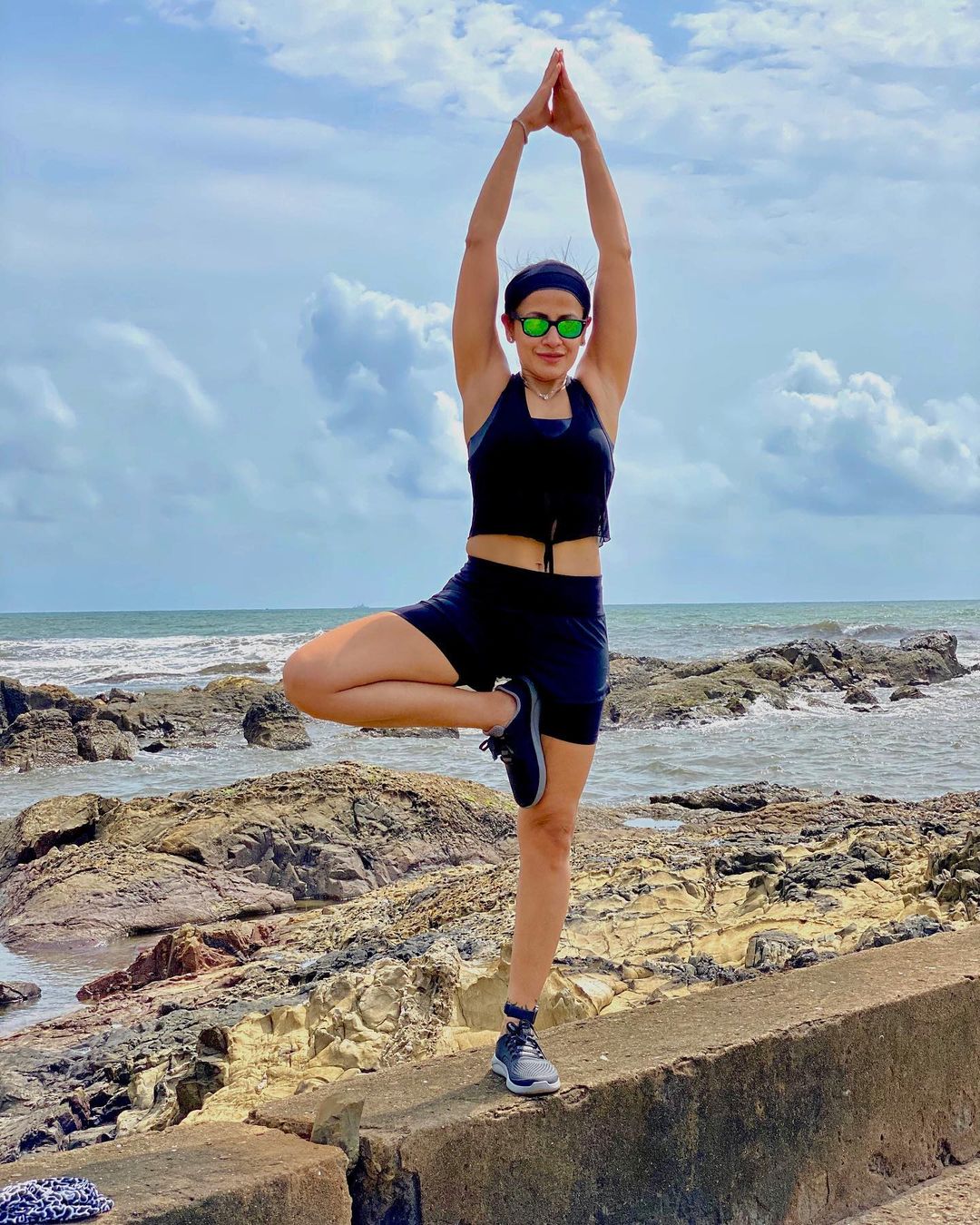 How is Pilates different from rest exercise?
On this question, she said, "All the exercises and sports are having a different purpose. Door example, martial arts were started for self-protection, yoga was started so that you can feel yourself spiritually and gym started so that you can build a body. Likewise, one of the reasons why pilates came in is loneliness, where you can bend your body as much as possible without help.