Nisha Jayaraj, a Chennai based Food blogger started her food blogging in 2019. She is really fond of taking food pictures from 2014. Eventually, it became a habit of taking pictures before eating and uploading on status. Later on, she found herself that very passionate about taking pictures creatively and artistically! That's when she started food blogging and she guesses it made her success to some extent.
Nisha's profession is System Engineer & passion is Food Blogging. She is a home cook too and loves to try different recipes, interested much in cooking, taking pictures and also eating.
She started food blogging in 2019, She did not get attention in the initial months, She keeps posting photos regularly but didn't get much recognition, about to give up food blogging initially since it was tough maintaining her office work and also food blogging.
Nisha's Supportive mother
Nisha's says, my mom has been supportive of me in all ways, she believed that I am really passionate about this and told me not to give up, and then lockdown started, Nisha has started uploading 59sec Food Recipe videos, it was gaining attention from the audience, people loved her videos and the followers started increasing from March 2020. She believes that 'If you are really passionate about something, go for it'  'Do more of what makes you happy' 'Follow your passion, It will lead you to your purpose'.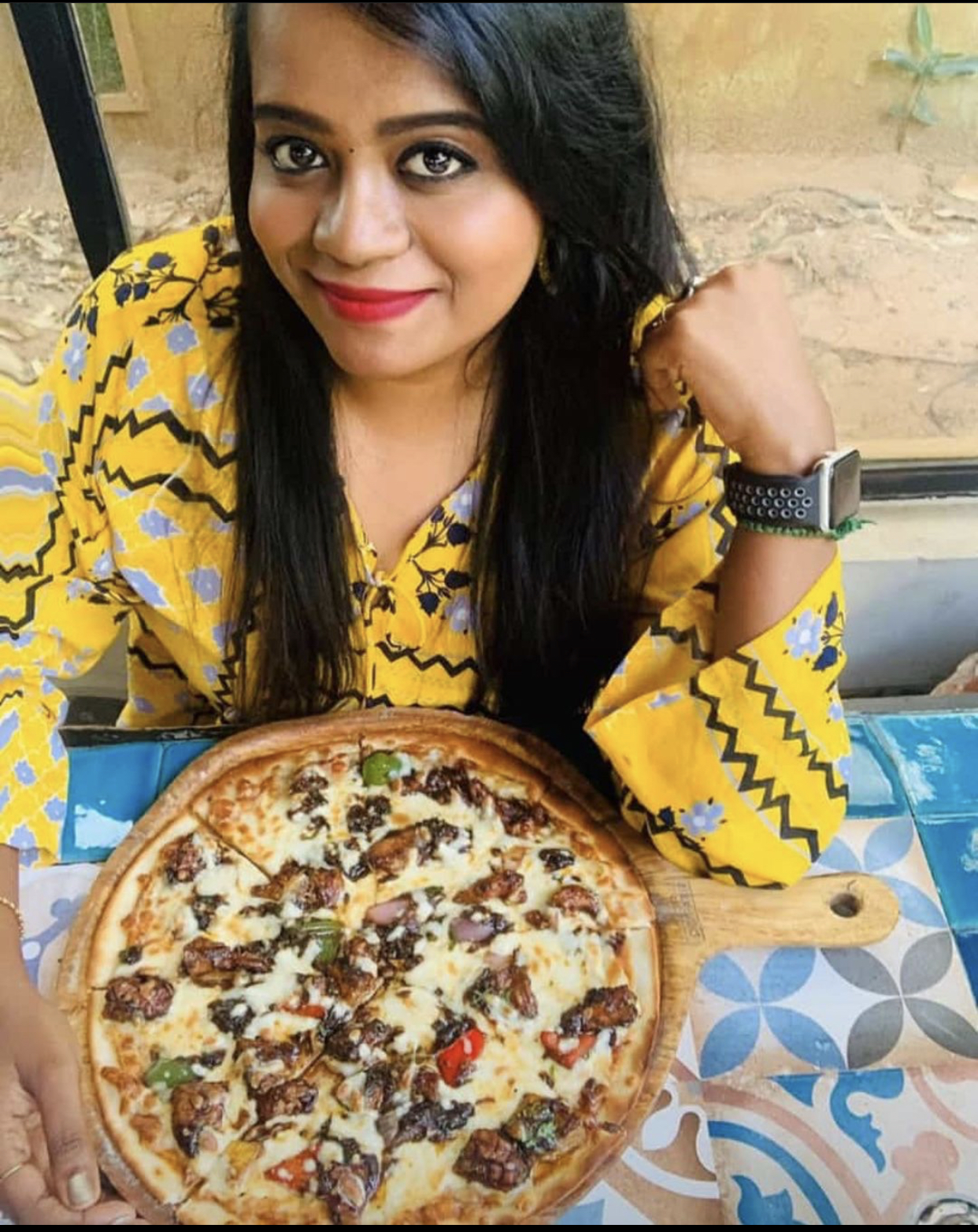 From may 2020 Nisha's growth started on Instagram & doing brand collaborations and much more shoots on food! She gets a lot of messages from newly started bloggers telling her that "You're our inspiration to start" also a few of Nisha's friends started food blogging via her, Nisha really proud to hear, and also a big achievement in the career.
Instagram Reels is also helping her a lot to grow, She has been posting vlog videos where she reviews many restaurants in Chennai, Voice over Reels is the main attraction for her page. Whenever a newbie asks her how to grow their page, She tells them now IG reels is booming, so concentrate more on reels for growth at Instagram.
Nisha Jayaraj hobbies
Talking about her hobbies, She loves to do craftworks, listens to music, watches movies too, loves traveling too. Huge fan of Chicken biryani, Chicken fried rice, and anything related to Non-Veg. She is really grateful for her audience to keeps supporting her in everything she does, She really thanks to people who have been supporting her from 100 to 95k followers.
Nisha's Mantra in life
She Says, I always Trust in myself and living the present very cheerfully. Hope my life will show me bigger things in the future.
Instagram Page – https://www.instagram.com/the.chennai.foodie/