When it comes to choosing your favorite food it's always gonna be a tough choice, but not more, foodiesafarii brings you the best & the most delicious food heavens across the city.
From being just a food lover to a food blogger & influencer, Bineet had a lovely & drooling journey of more than 2 years which can make your craving for your favorite food every time you visit his page, as he likes to say it foodiesafarii have a thousand ways to make you drool. He is never afraid to try new cuisines as it's all about different & new experiences.
His Idea behind starting foodiesafarii can be traced back to the year 2013 when he was pursuing his graduation but he shaped his dreams of sharing the love for food & travel through Instagram in 2018 during his time in MBA. So on one fine evening on 1st Feb 2018, foodiesafarii came into existence & since then he has not looked back.
The most exciting thing for a food blogger is to try different cuisines & delicacies from in; around the world & being from Delhi helps him a lot to discover about some pocket-friendly street food like momos & chaat to some extinguished delicacies like sushi & pan Asian cuisine from 5-star restaurants.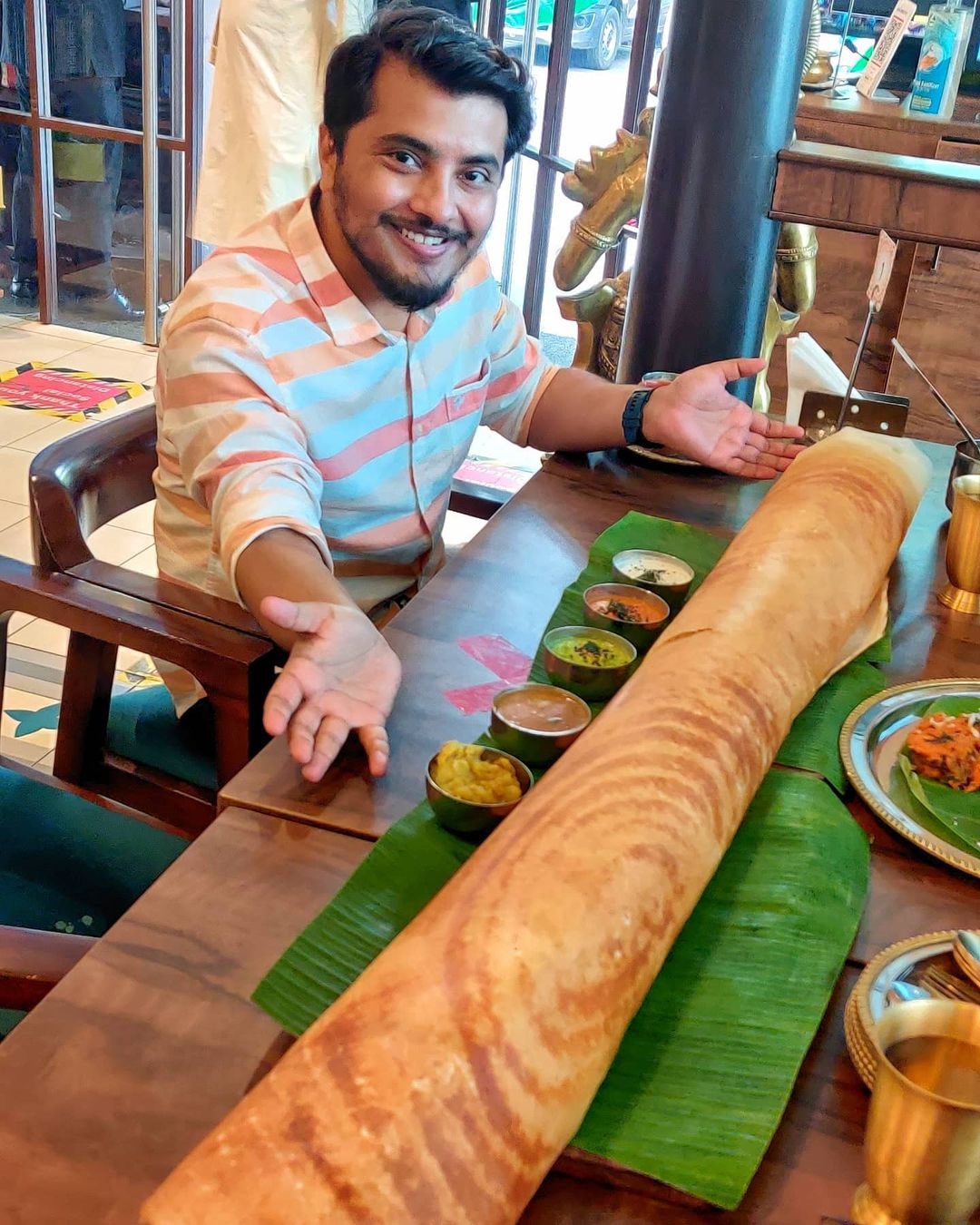 But it's not as easy as it looks on Instagram. Managing his page with a full time 9-5 job makes it a bit difficult for him at times, but he believes that until you haven't shred sweat for it, the taste of getting success doesn't feel real. people have a misconception that it's all about posting food pictures on Instagram & anyone can do it, but they don't realize the hard work it takes to do it on a daily basis, the idea behind a click, the prop, aesthetic appeal of feed, editing it, traveling to faraway places in search of the best food. It's just like any other 9-5 job & he is very passionate about it.
Food is not just a word, it's an emotion for him as his motto is people can 'take a delicious trip' if they visit foodiesafarii. But to be precise if you want people to drool over your pictures you have to level up your photography game because, in the end, it's all about that one final picture that lets your audience engage with your post & blog. He is always working hard to make his content & pictures appealing & try to follow the latest trend because you need to know what is being loved by your audience.
Being in the industry for almost 3 years & having a hospitality background, he has learned & discovered a lot about food. He also focused on the essence of food photography & told us that you don't always need a DSLR Camera or some high-end smartphone to get good pictures, it's all about different angles & few techniques which can help you click good pictures.
So to summon up if you are new to the capital & looking for some delicious trip to heaven, foodiesafarii got you covered.